---
Two individual exhibition
/ 25.01.2018 - 24.02.2018
The City Gallery in Wrocław has prepared two solo exhibitions of Marek Chlanda's and Witold Liszkowski's art that can be seen between January and February this year.

While the first of the mentioned artists will show a series of drawings titled "The 12 Steps of AA" which was completed in 2016, the other one will focus as much on the newest works made especially for the exhibition, as on older ones date back to 1970s.

http://www.youtube.com/embed/cr7EJMOUrac

Marek Chlanda doesn't belong to the AA community. However, his attempt to capture the way of twelve steps – from addiction to the moment of getting out of it that an alcoholic passes through – was not only an effect of his knowledge taken from books, observations or talks with members of the AA movement. The drawings included in the cycle show his personal interpretation of rules that form the 12 steps process of getting out of the addiction. Interpretation that visualised on a paper, changed the written rules into an image.

Chlanda's drawings, arranged on the first floor of the gallery, will show a single series of artpieces, which are extremely specific for his method of work. In fact, it is a drawing that stands for primary means of expression for Chlanda. However in a complex process of creation he complemented this medium with other different artistic means like painting, sculpture or video. As Jedliński wrote in the exhibition catalog: "The drawing, which by getting a shadow and weight becomes a sculpture. Which, by kinetically describing a space in a room becomes choreography".

The "12 Steps of AA After Marek Chlanda" is a third edition of the art show, which by its definition, is a travel exhibition. So far it was presented at The City Gallery in Poznań and Abstainer's Club in the same city.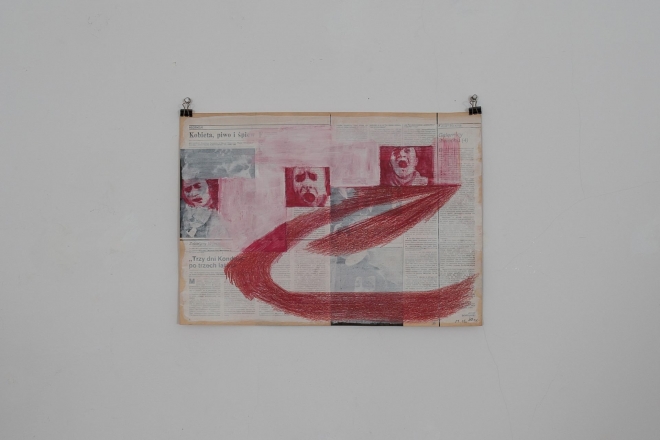 Marek Chlanda "12 Kroków AA" – 4, 2016, akryl, grafit, kredka na papierz gazetowym (kredowym), 33,5×47,8 cm, foto-Ma


Parallel to Chlanda's exhibition a solo show of Witold Liszkowski will be presented in the gallery space. Born in Wrocław in 1954 he started his artistic career in the mid 1970s. At that time Liszkowski was one of those artists engaged in activities located in a sphere of conceptual art – a highly multifarious tendency with a strong position in Wrocław artistic milieu.
By making "Personal Art" exhibition Liszkowski returns to the City Gallery space, where he complemented two solo projects respectively in 2005 and 2010.

This time he will prepared something that might be call a small retrospective, where fragments of his older works – like "Personal Art" (1978-2017), "Questions" (1978-2017), "Personal Structures" (1998-…) – will correspond with the newest installations dedicated to the gallery interior. The latest art works will appear as a supplement to the earlier activities dated back to 70s and 80s by referencing to the issue of communication through art which has a status of processual act.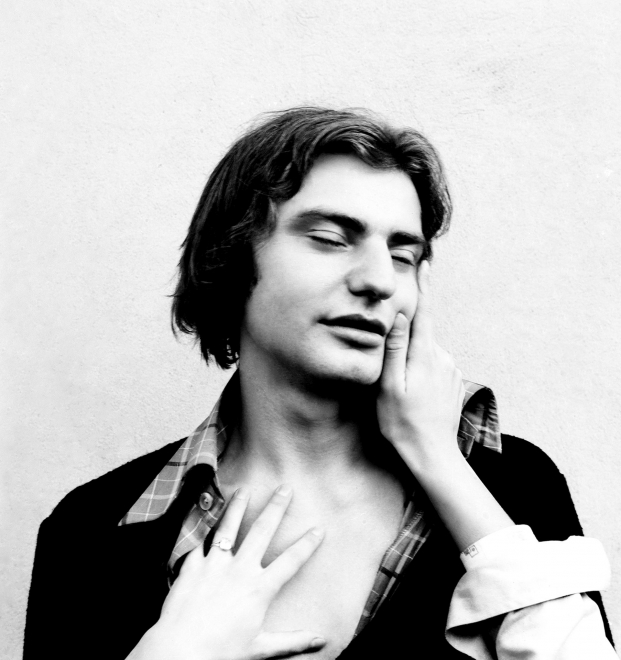 Witold Liszkowski, Sztuka osobista,1977


A conviction that art can be a catalyst of a self-reflection – manifested by both artists in their activities – plays a role of a brace of two solo shows. This conviction is based on a faith that art can also be a highly intimate space where one can explore his or her own identity and ask the universal question about who we are?

Curator of the 12 Steps of AA After Marek Chlanda: Jaromir Jedliński

Curator of the Personal Art/ Witold Liszkowski: Mirosław Jasiński

The exhibition will be open till 24th of February.

Photos from the opening:
https://www.facebook.com/pg/galeria.miejska/photos/?tab=album&album_id=1586432838099790

Video from the opening:
http://www.youtube.com/embed/WiDlZymNcss