---
Czułem skurcze twojego przełyku/ The Krasnals. Whielki Krasnal
/ 02.02.2016 - 12.03.2016
"I felt crumps of your gullet. The Krasnals. Whielki Krasnal" is a title of the new exhibition made by Urban Gallery in Wrocław from 5th of February to 12th of March 2016. It will be presentation of selected works by anonymous group of rebels, whom since 2008 contest phenomenon of contemporary art and polish daily life.






The Krasnals" group was born 1st of April 2008. Since the beginning its members are anonymous – their number is unknown. Everywhere they show up – masked – they create shock, umbrage and controversy. Some appreciate their rigidity, considering The Krasnals art like refreshing, drying influence. The others hate them. Those anonymous artists think that art world is full of hypocrisy, unhealthy rush to fame and profits, and it's also marked by bad relation between artists, curators, critics and collectors – to artists disadvantage They are objecting the ignoring of art from culture, its inaccessibility from viewers. They show their objection using simple measures, usually pictorials, often using primitive games, partisan plays and vulgarisms. Their second field of interest covers diagnosing problems of everyday and political life. Here also, everyone get owned and beaten. The Krasnals try to not leave a spot to overthinking – "heroes of our times" may be identified easily. Less equivalent is reading the meaning of many paintings. Here the viewer has a lot of freedom.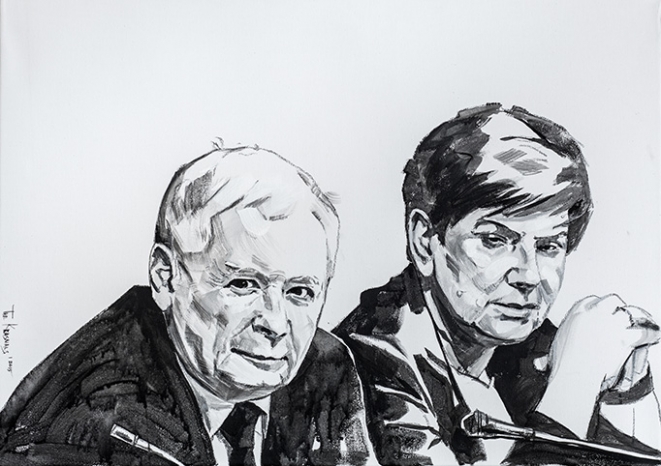 "They desperately fight that what makes the heaves. This whole group of shams, gabbing from others mind, emptiness of pompous figures, the moralizing scoundrels, greatness of imposters, social care by scrooges, protection of environment by poachers, controlling fluxes by pirates. What is important for them – next to the feelings – are senses and instinct. And especially integrality of attitude, harmony between life and art, beliefs and attitude" – wrote Jaromir Jedliński about The Krasnals attitude.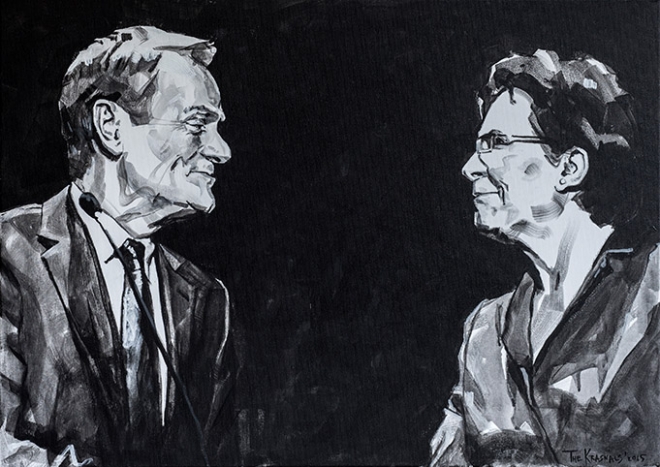 Both presented tendencies in The Krasnals. Whielki Krasnal works will find their echo during an exhibition in Urban Gallery in Wrocław. Exhibition will have general nature – next to known works will be showed those unseen by critics and enthusiasts. It's necessary to take with Yourself a little bit of perspective, humor and proclivity to reflection.

Video from the opening:
http://www.youtube.com/embed/TI7mAMF_SqI


Photos from the opening:
https://www.facebook.com/media/set/?set=a.954194807990266.1073741872.470805202995898&type=3

https://www.facebook.com/media/set/?set=a.954194807990266.1073741872.470805202995898&type=3

Photos from the opening:
http://www.youtube.com/embed/TI7mAMF_SqI